Rou He Daoguan
Jim Carlson teaches Yang Family Hidden Tradition Taijiquan in Mendon, Michigan.

At Rou He Daoguan
157 West Main Street Mendon, Michigan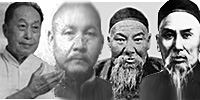 Yangjia Michuan Taijiquan
Yang Family Hidden Tradition Taijiquan promotes health and well-being through the practice of basic exercises and the form.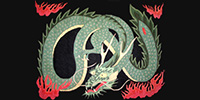 Classes
Classes led by Jim Carlson in taijiquan are offered at Rou He Daoguan.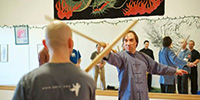 Workshops
Upcoming workshop with Scott M. Rodell, three days, September 29 - October 1; Paired Drills, Push Hands, Free Swordplay. At Rou He Dao Guan, 157 West Main St., Mendon, MI. See the flier on the workshop page or call Jim Carlson 269-580-3817 for registration and more information.
Related

Great River Taoist Center
An international Taijiquan school with branches and affiliated school across the US and Canada, Northern & Eastern Europe, and Australia. https://www.grtc.org/

Facebook
Follow Rou He Daoguan on Facebook: https://www.facebook.com/RouheDaoguan

Mendon
Mendon is a historic village in rural southwest Michigan, on the banks of the Saint Joseph River.